Curry Nation Talks #6 October-2019- catch up on the little things in my life

This is Priya here – Duo behind this blog.
Heyyaaaa people
So we are back again with the super fresh curry nation talks episode. A warm welcome to those who have joined priyascurrynation family recently. And HELLOs to my old friends. I am Priya and I am the face behind it all. All these craziness, curries, photos, Instagram stories and everything on this blog.
The past few months were super hectic for us or I can say a whole a year. I was not able to come here frequently and I am still sorting out a few things on my side. So, Let's get started!
October-2019 – We are moving to Canada.
Did you guys hear that? we are moving to Canada
This is the current update from my side and I am super excited. The plan is, I will spend some time in my hometown before moving and will be in Canada around the end of the year.
Our Journey– Before you guys ask, Let me tell you, We will be in Toronto for the initial days. We were planning for this move for more than 2 years. Last year we appeared in IELTS and cleared all the stages one by one. It was indeed a challenging as well as a very tough stage of our lives.
During this time especially from the beginning of 2019, I was not able to focus much on the blog but you guys are really supportive. I didn't share much "Talks section" but I was always active on my Instgram.
Anyways, In December, The headquarter of priyascurrynation will be Toronto and I am excited to share my Canadian Journey with you guys. Feel free to share any suggestions in the below comment. I also request to share some exciting places to explore in Canada.
Pune– I spent 8 years in Pune. Pune is like a home for me. You know what, Priyascurrynation was born here

I learned a lot during these years starting from the making budget for groceries to making campaigns for the blog

I found my passion here. I came here after my marriage in January 2012. I made very good friends here. If you guys remember my first talk, I shared a few facts about them there.
I am looking forward to the upcoming adventure and hoping for the best.
Coming to the blog news,
We have integrated our website with Ezoic. Ezoic is a great mediavine alternative for those who have a low traffic website. Ezoic required 10000/month visitors in order to monetize the website. I will definitely share a detailed review of ezoic with income report pretty soon.
Frankly speaking, I was not aware with ezoic until I was approached by one of their representative. I am very impressed with my website performance. I must mention here that their customer service is excellent. I highly suggest Ezoic to my fellow bloggers.
We have crossed 2500 followers on Instagram. This month our facebook page didn't see any growth in terms of page likes. Also, we have seen improvements in our Alexa rank.
CURRENT POPULAR RECIPES…
CURRENT POPULAR RECIPES FROM THE ARCHIVE…
MY FAVORITE PICTURE OF THE MONTH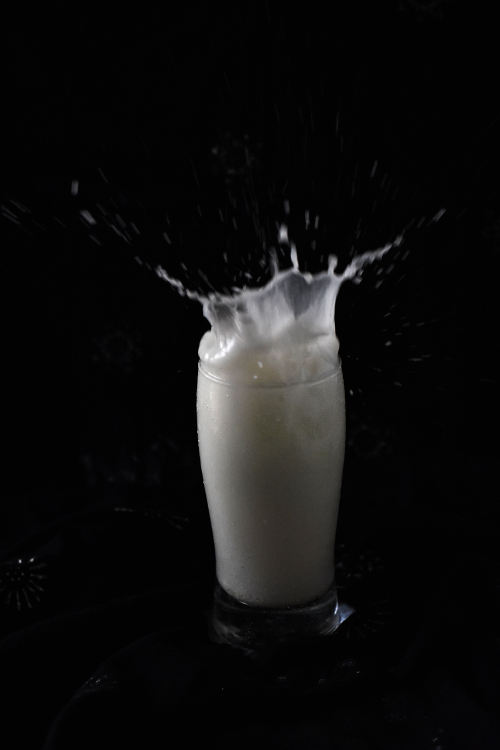 That's all for this month! How was your month? Any new developments or plans in place? It's been lovely chatting with you.
here is the previous talk, in case you're interested: 
I can't wait to catch up with you next time!